Oia`s Community
The chapters from which the sub-stage B2 of the study is composed are as follows:
P1:Territorial organization of local authorities
P2: Organization of land use and environmental protection  of local authorities
P3: General urban planning and settlement of residential receptors
P4: Activation program of the study
The Oia community consists of two spatial units, of a completely different developmental nature. From the island of Thira the main existing axis of development of the islands of the Aegean and Crete passes. This is the part of the study area that is organically and functionally incorporated in the municipality of Thira. The island of Thira, a place with a recognizable identity, is a pole of transnational scope. The tourist product it offers, addresses the world market and is special and unique due to the natural environment of the area. The fact of the eruption of the volcano that shaped the natural environment has also significantly influenced the anthropogenic environment and gave it elements of uniqueness. Atypical case is the built environment in the Caldera region of Oia. So this spatial unity is highly developed with extroversion tendencies.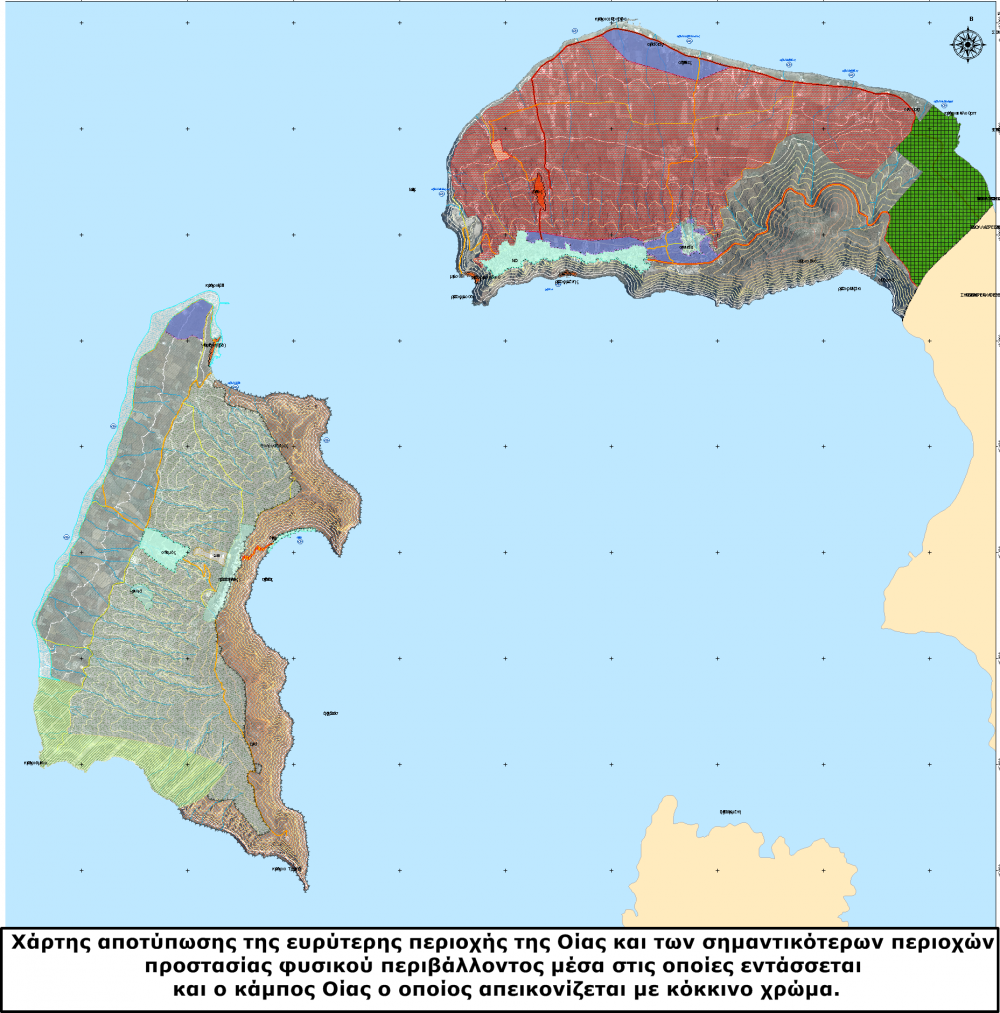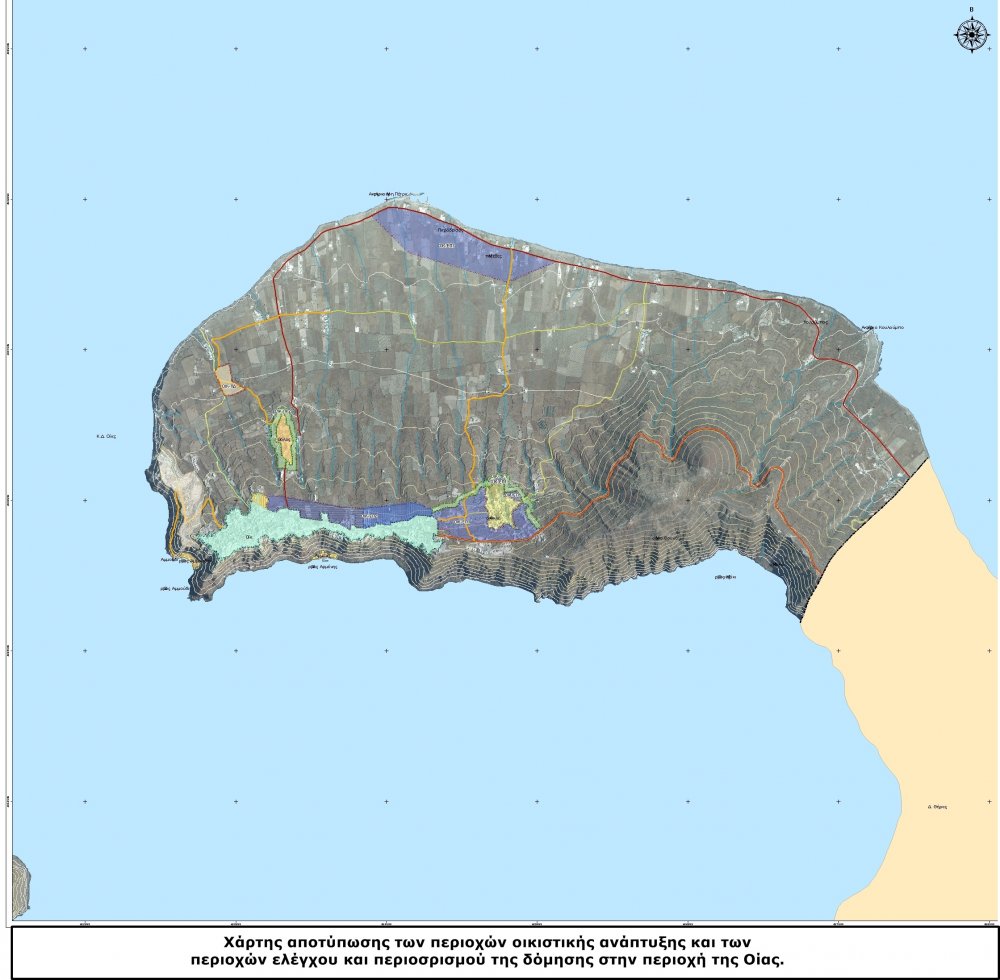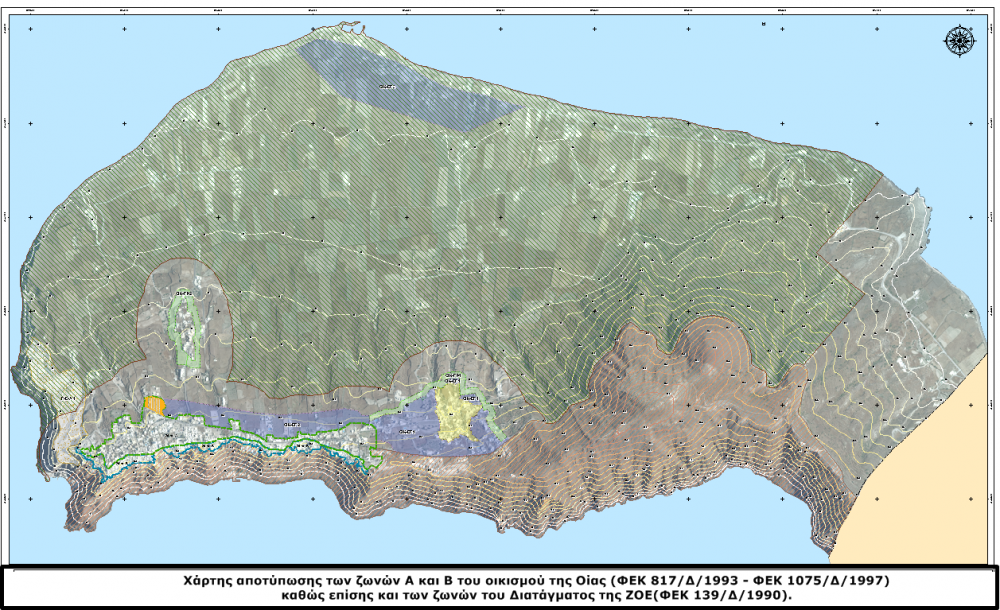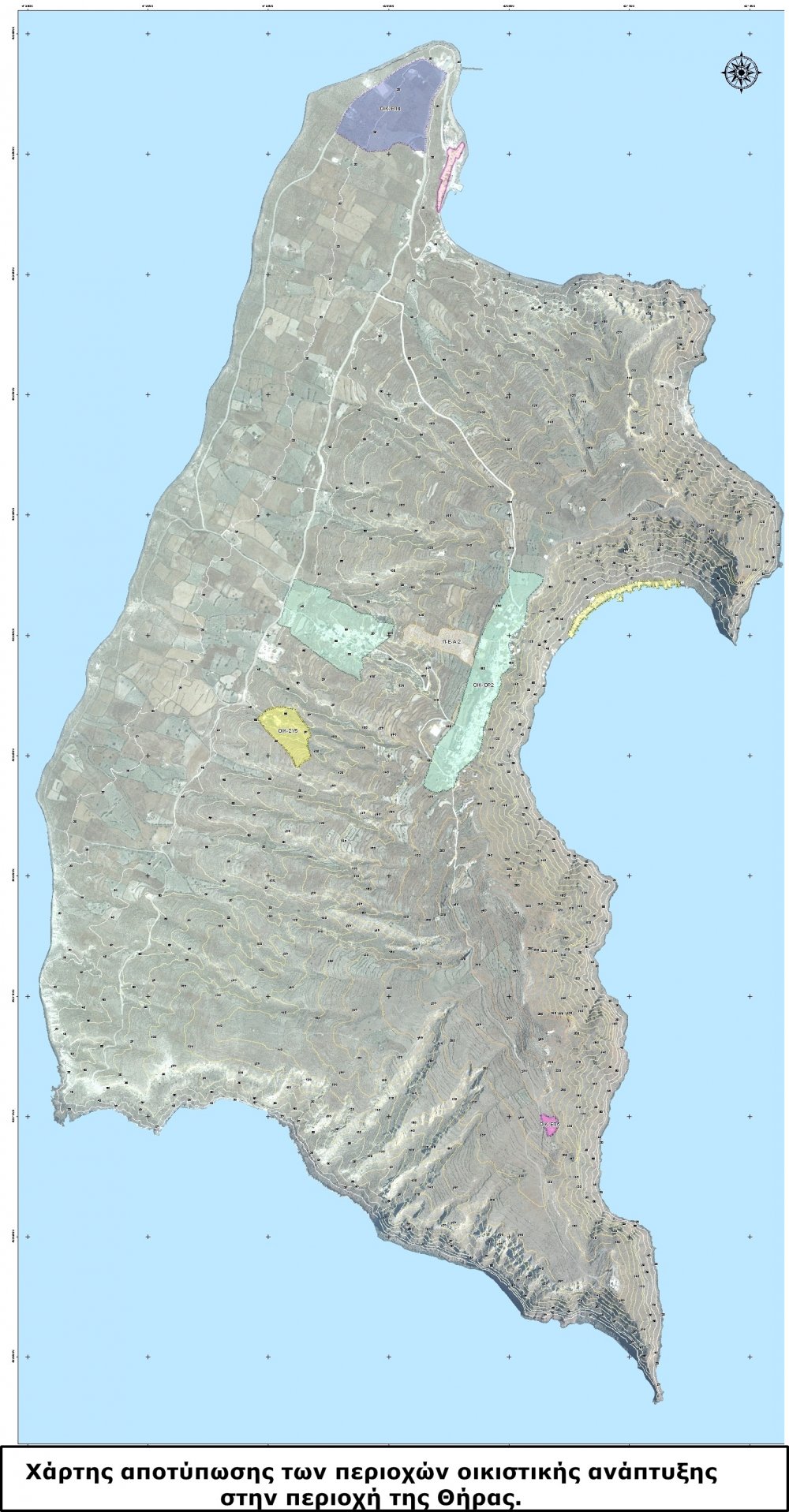 Project Location map